We call coffee a lot of things, from a "cup of Joe" to your "morning pick-me-up" to "that thing that makes Starbucks untold billions each year"—and, of course, we sometimes call it java.
But why is coffee called java? Where does that name come from?
Coffee is called java because the colonial Dutch chose the tiny island of Java, in what is now Indonesia, as the place to begin cultivating their own coffee back in the 17th century.
If you're good with geography, you probably already know that Java is an island in the Indonesian archipelago, but you may not know the story of how that little island became synonymous with the most popular caffeinated beverage in the world.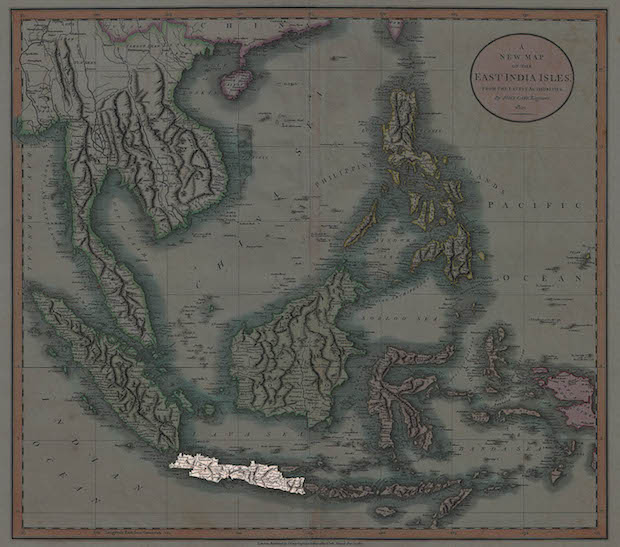 Java during the Dutch Golden Age
The story of Java and java-as-coffee begins half a world away in the Netherlands. Once upon a time, Europe's only source of coffee was the Arab and African world, from places such as modern-day Yemen and Kaffa in Ethiopia.
The mid-1600s were the Dutch Golden Age, when Rembrandt and Vermeer were painting and the Dutch were trading in luxury goods like porcelain and exotic culinary items. They wanted to cultivate coffee themselves, and bypass having to pay middlemen and merchants to get them coffee from the Arab world.
The Dutch East India Company took some coffee plants with them overseas in 1696. They planted coffee in Bali and Sumatra, but it was Java—a Dutch colony at the time—where the plant really took off.
The Dutch now owned their own source of coffee, but their customers thought of coffee as an exotic luxury good and it would have to be marketed as such. Arabic coffee was considered exotic, but who wants to buy Dutch coffee? Some re-branding was in order.
The bags transporting coffee back to the Netherlands were marked "Java." By some accounts, this is where the nickname came from. At some point, the name became popular enough that it came to stand for all coffee and not just the batches grown on the island itself.
What is mocha java?
By the way, this isn't the only example of coffee taking a modern nickname from its regional past. Yemen's main port at the time this coffee trade was going on was referred to as "al-Mukha"—a likely reason why "mocha" has entered our lexicon as another descriptor for coffee. If you bought half your coffee from Yemen and half from the Dutch, then blended it together, you'd have mocha java.
The name 'java' sticks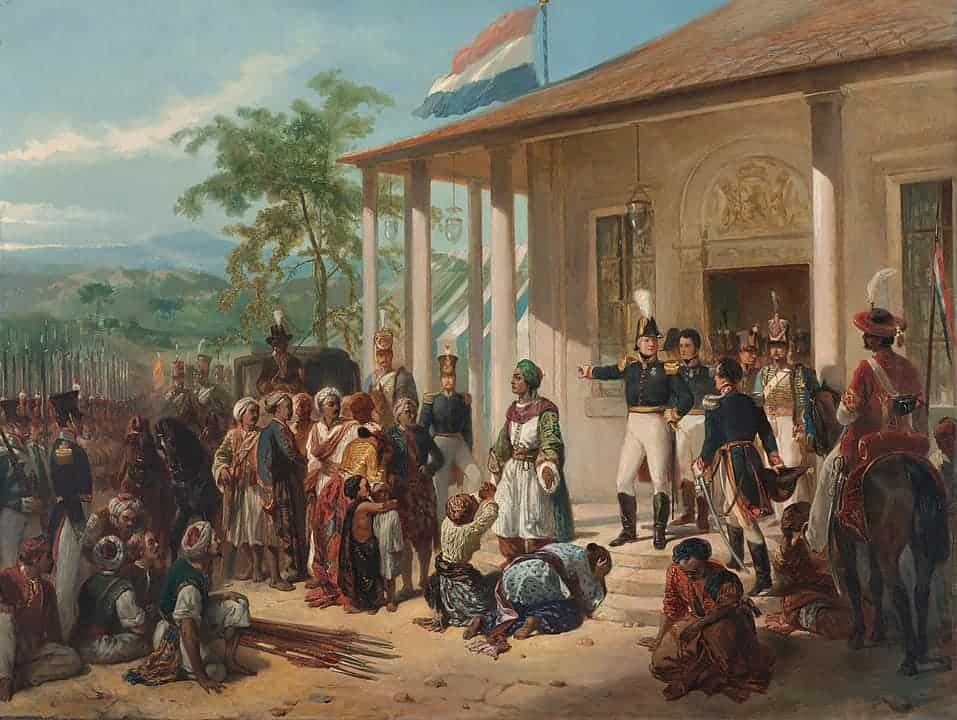 Fast forward to the 1880s. The Dutch hold on Java and production of coffee as "java" was still going strong. With colonialism in full swing worldwide, Dutch exports of coffee from Java became one of the world's primary sources for coffee, likely making the nickname that much more prominent and helping it last into the present.
Today, the Dutch East India Company is long gone. Indonesia is a free and sovereign state. But "java" lingers like residue at the bottom of a coffee filter as a complex legacy of colonialism and cultural exchange.
Is Java coffee good?
One of the reasons "java" has had such staying power is because the Dutch didn't simply plant and export Arabica coffee beans from Indonesia—they also innovated. The 1880s saw a period of "coffee leaf rust," a disease which damaged many coffee plants on Java. To combat this issue, the Dutch swapped out their Arabica coffee beans first with Liberica and then with Robusta beans. Both these beans were hardier and better suited to the conditions at the time, and they avoided "coffee leaf rust."
This innovation meant that coffee production on Java didn't have to simply shut down at the first sign of natural or man-made issues.
That said, Liberica and Robusta do not have the same good name among coffee aficionados as Arabica does. These beans are typically seen as lower quality. Dutch coffee production continued and Java became one of the most dependable sources of coffee in the world, but some people believed the quality of coffee suffered.
The word "java" still causes some coffee snobs to turn up their noses at particular blends. Never mind that plenty of high-quality Arabica beans are grown at high altitude on the east end of Java today. People still associate the term with those supposedly inferior beans, and thus consider Java to be an inferior type of coffee. Coffee is and always has been marketed in the west as something of a luxury product. The fact that "java" came to be associated with mass-produced coffee made from inferior beans may have helped cement its reputation as "cheap" coffee compared to more "bespoke" luxury options cultivated elsewhere.
Whatever you read into the name, there's no denying that java grown on Java has a rich and complex history that is worth any coffee drinker's time (and maybe a cup or two).